Foods at the Auld Alliance
HAGGIS

Of course you can try or/and enjoy some Haggis everyday...
What is it ? A dish consisting of the heart, lungs, and liver of a sheep, calf, etc. (or sometimes of the tripe and chitterlings), minced with suet and oatmeal, seasoned with salt, pepper, onions, etc., and boiled like a large sausage. Truly delicious !!
WEEK-END BRUNCHES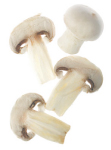 Saturdays and Sundays, from 12:00, treat yourself to a Scottish brunch !
Choice of 5 differents coocked breakfast, including fried eggs, bacon, sausage, hashbrown potatoe, mushroom, toasts...and even a children one !
If you prefer a lighter version , try our made to order pancakes, Breakfast sandwich, Toasts with butter and jam, Muffin or Haggis.
Every day Snacks from our kitchen

From 7:00 to 11:00pm week days and from 12:00 to 11:00pm  at  the week-end, you can choose from our snack menu some delicious fingers foods:
All our burgers are homemade, using Angus meat and the freshest ingredients, served on a delicious Bun with fries.  Have it the classic way, with cheese or cheese and bacon and don't miss the special Haggis burger !!
NEW homemade Fish and chips
Haggis beans and fries
Cereals chicken sticks
Onion Rings
Nachos
Homemade Scottish egg
Mozzarella sticks
Fries